Pierre Web Application - Browse
Description
Clicking Browse on the main page of the site will take you to a page which lists summary information about the files in the data repository. The page will look something like the figure below. This was taken from the PedroDB model and is being used here as an example only. Your page will likely look different depending on the kind of model you are using and how the service designer has configured the web pages. The format however should be the same.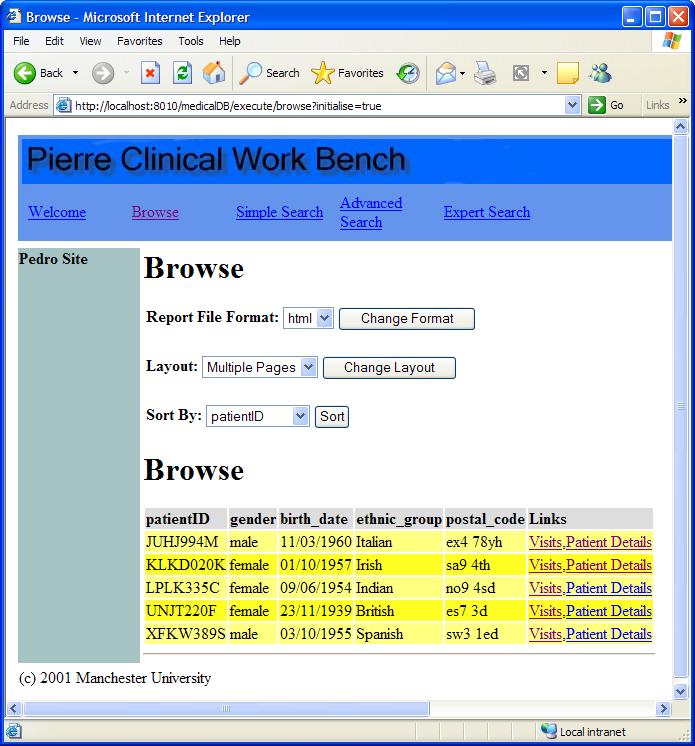 There are several buttons on the page which allow the end user to manipulate what the list on the page looks like.
Change Format
This is tied to the drop down list next to it called Report Format. You can select from the drop down list whether you want the results on the page to be in HTML or text format.
Sort by Name
sorts the browse results alphabetically by file name
Sort by Author
sorts the browse results alphabetically by author
Sort by Date
sorts the browse results by date oldest to newest
Sort by Size
sorts the browse results by size smallest to largest
At the end of each entry is a link to the actual file that begins with Download:. If you wish to see the whole file then it is suggested that you download it.